The Friendship Box NFT
Introducing, the first-ever Coca-Cola NFT loot box
Introducing our first ever Coca-Cola NFTs
Auctioned as a single lot, our first digital collectibles re-imagine some of Coca-Cola's iconic assets for the metaverse, with each NFT inspired by shared moments of friendship.

Inspired by video-game loot boxes, the Friendship Box is packed full of four dynamic and rare 1-of-1 NFTs plus more hidden surprises that will only be revealed when opened.
What's Inside
The Coca-Cola Bubble Jacket Wearable
1/1
A 1-of-1 futuristic take on the classic delivery uniform. It includes a unique 1-of-1 unlockable version that can be worn in Decentraland.
The Coca-Cola Friendship Card
1/1
Refreshes 1948 artwork used in a set of Coca-Cola trading cards from the 1990s symbolizing friendship and refreshment. The metaverse-influenced iteration of the cards add motion, light and 3D features.
The Coca-Cola Sound Visualizer
1/1
Capture the experience of sharing a Coca-Cola using instantly recognizable audio cues: the pop of a bottle opening, the sound of a beverage being poured over ice, the unmistakeable fizz and that first refreshing taste.
The Coca-Cola Vintage Cooler
1/1
Reimagining Coca-Cola's highly collectible 1956 retro vending machines for the metaverse.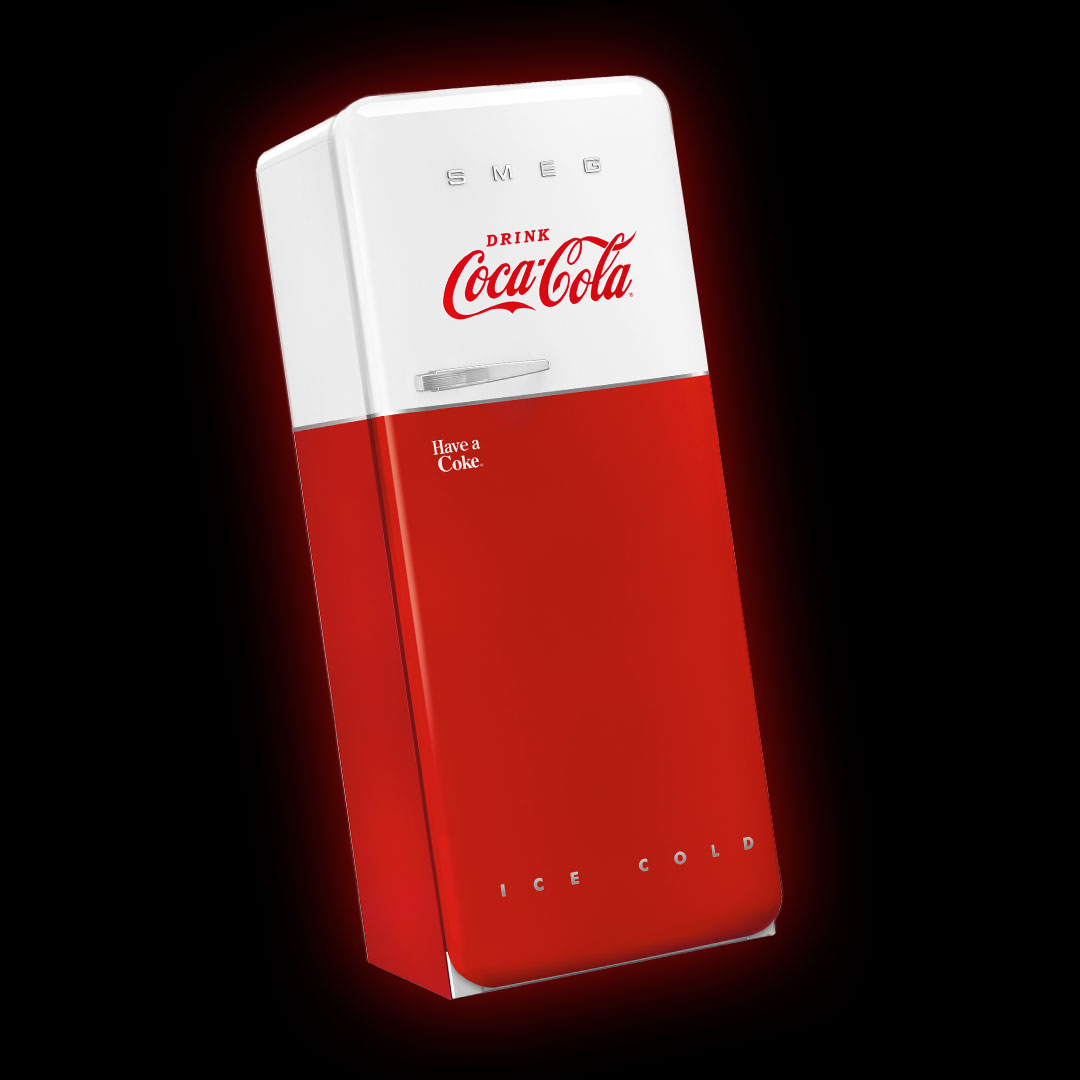 Physical Coca-Cola Cooler
This just in! In honor of International Friendship Day, Coca-Cola is revealing that the winning bidder will also receive an in-real-life Coca-Cola refrigerator. The retro, made-in-Italy SMEG FAB28—which officially hits the market in November—will be fully stocked with ice-cold Coca-Cola to share with friends.
+ More!
Additional unique and valuable hidden surprises will only be revealed when auction is won and the Coca-Cola Friendship Loot Box is opened!
Events
Decentraland Rooftop Party
Friday, July 30th @ 8pm - 9pm UTC
Celebrate International Friendship Day at a special 'can-top' party, brought to you by Coca-Cola! Look for the giant Coke can, specially-constructed for Decentraland, and join surprise music guests providing the party vibes.

Get the first peek at the 'Coca-Cola Friendship Box', packed full of NFTs + more, including a 1/1 Decentraland bubble jacket wearable. Single auction on OpenSea with proceeds donated to the Special Olympics.

Party-goers will also have the chance to enter to win 'Mythic' Coca-Cola wearable t-shirts.

See Event →
Live AMA (Ask Me Anything)
Friday, July 30th @ 9:30pm UTC


Join members of the Coca-Cola, Tafi, OpenSea and Decentraland Foundation teams to discuss the Coca-Cola Friendship Box NFT collaboration, and what this means for the metaverse.

See Event →
Meet the Artists
Lisa Wang
Has been working as an animator and animation supervisor for 9 years, on various feature film/VFX/game projects. She lives in Vancouver with her husband and 2 cats.
Chris Cooper
Working around the world for a spectrum of studios, Chris Cooper has been a motion graphic artist for 15 years. Born and raised in North England, he now lives with his hound dog, Billy the Whippet, in Cornwall, UK.
Anna Bird
Is from the UK and has been working in content creation for more than 15 years. She started working with Daz Studio nearly 11 years ago. She is a 3D artist who specializes in texture work.
Eun JIN, Lee
Is a Korea-based 3D artist who has collaborated on a variety of projects over the years. He is grateful for every opportunity to improve his skills and create something new and exciting.
Scott Lefler
Is a Florida native and graphic designer whose hobbies include 3D animation and After Effects, as well as hiking with his wife and daughter. He now resides in Utah with his family.
David Brinnen
Has collaborated with Daz 3D since 2006, working on a variety of interesting projects. He developed an interest in 3D modeling during that time and has since become a full-time digital artist.
Juan Mendiola
Is a senior 3D artist and programmer with over 14 years in the gaming and commercial animation industry. He worked at EA, Activision, and Walt Disney Feature Animation before founding ThreeDigital, an external development company specializing in 3D art and animation for XR and emerging technologies.
Aylmer Alfred O. Velez
Aylmer "A" Velez is a Sr. 3D Generalist with experience in both full CG and live action. "A" has held many creative roles within the VFX world, working for studios to produce movies, commercials, television and web shows as a 3D VFX artist. He has also worked as a Lead Compositor, Technical Director, and Video Editor.
Voltaire C. Cada
Is a passionate Visual Development Supervisor with 20 years of experience in the commercial animation and visual effects industry. He specializes in 3D visual development, texturing, and lighting.
Cameron Wilson
Is the CEO and founder of The Diigitals and creator of Shudu, the world's first digital supermodel. At The Diigitals, he focuses on helping brands navigate the new and ever-changing 3D landscape.